131 Bulgarians versus US Attorney General John Aschroft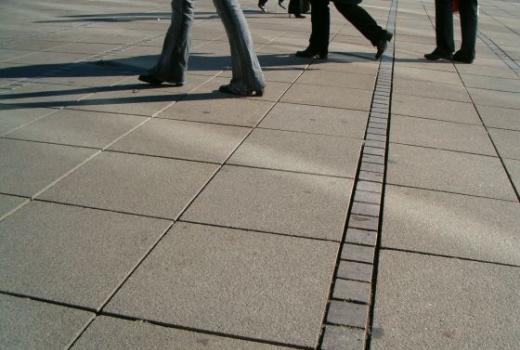 131 Bulgarians versus US Attorney General John Aschroft
131 Bulgarians initiated legal proceedings against American Immigration and Naturalization Service (INS) in 2001 showed an investigation of 24 Hours Daily in the US Court's and INS's archives. 2001 is the last year for which INS publishes the statistics. But closed to this number are the Bulgarian court cases against INS before and after that. All of them ask for political asylum.

From March 1, 2003 official respondent in these cases is US Attorney General John Ashkroft.The Bulgarians try to convince Ashkroft that they have been persecuted in their homeland for their political beliefs. Some of their court sagas continue 10 or more years but not many of them succeed to supply enough strong arguments to convince American judges that deserve political asylum."I gave about 10 000 US Dollars to pay lawyers and court fees", says a Bulgarian whose battle with INS continues unsuccessfully almost 10 years. Recently he appealed the previous decisions, which denied him asylum. There is all kind of cases.
Some of them sound and probably are true, but in many of them the candidates for asylum overestimated their persecution in Bulgaria. Ilko S. and his wife and children entered the United States in July 1991. The Immigration and Naturalization Service began removal proceedings in October 1997. The family conceded deportability and request asylum and withholding of deportation.
Ilko is former journalist. He claims refugee status, based upon a fear of persecution because of his political opinion. He stated he and his family were in danger because he has written articles critical of the government. But Immigration Judge found that Ilko's testimony was not consistent with more recent reports of conditions in Bulgaria. Also he had not shown either past persecution or well-founded fear of future persecution. Ilko's petition for review was denied.Peter B. from Chicago came to the USA in 1993 with student visa. His wife and stepdaughter are being admitted as visitors. Peter told to the Immigration Judge that comes from a prominent anticommunist family. The communists sentenced his grandfather to death when they took power in Bulgaria in 1944.
Although the sentence was not carried out the family was persecuted. Peter's father was also persecuted by the communist regime, and an attack on his home with acetone, caused permanent injury to Peter's mother. Peter himself was first beaten in the basement of the local police station when at age 16 he asked a guest lecturer at his school "if it's so nice in Bulgaria why everybody is trying to get out of here and go West." For this impertinence he was also expelled from the communist youth organization (which he had been required to join) and suspended from school for a year. Later, when drafted into the Bulgarian army, he was beaten repeatedly by fellow soldiers because of his family's anticommunist reputation. Peter submitted a sworn statement of Juliet Ellen Johnson, an assistant professor of political science at Loyola University in Chicago. Dr. Johnson has Ph.D. in politics from Princeton and is specialist in the politics of Russia and the other formerly communist countries of central and Eastern Europe. She explains that "Bulgaria has undergone much less political and economic reform than other Eastern European countries, resulting in correspondingly greater official and semi-official violations of human rights." According to Dr. Johnson, mostly the same people who ran it under the communist regime run the Bulgarian Security service and there is no control over the service by parliament. The case was sent to another judge.
In November and December 2003 3 Bulgarians appealed the American court's decision not to receive asylum. Ralitsa N. counts in her gypsy origin, Marian G. counts on his Macedonian origin, Vesel J. counts on his Turkish origin. Only Ralitsa's case was sent back for new check, but for the other 2 the judges found not enough strong arguments for persecution in Bulgaria.All candidates for political asylum tell to the judges full details of their battle against the communism and the authorities in Bulgaria.
George K. explained that he belonged to an anticommunist group in his native Bulgaria—the Alliance of Democratic Forces—and feared that he would be put in jail if he returned to that country. In 1994, the Asylum Office of the Immigration and Naturalization Service denied the application and initiated deportation proceedings against him. But he filed a second application for asylum, this time claiming to belong to the United Macedonian Organization ("UMO- Ilinden"). This is a political party that seeks greater rights for ethnic Macedonians in Bulgaria, but which is banned under a provision of the current Bulgarian constitution prohibiting political groups organized along ethnic line. George asserted by affidavit that he was a founder and leader of UMO-Ilinden. He claimed that Bulgarian police arrested and beat him for organizing a UMO meeting in 1989. Also claimed that Bulgarian authorities remain committed to imprisoning him for his political activities—despite Bulgaria's transformation in the early 1990's from a communist to a democratic state. Soon afterwards, George received a summons to appear before a Bulgarian court, charged with violating § 108 of the Bulgarian penal code. That provision makes it a crime to preach violent overthrow of the social order, though George maintains that it was actually used to quell internal dissent during the communist era. In March 1990 he received another summons. This time he fled Bulgaria rather than appearing, traveling through Europe to Canada and reaching the United States.
George claims not only that his arrest and beating constituted past persecution, but also that he has a well-founded fear of future persecution. This fear stems, he explained, from the Bulgarian government's continued interest in prosecuting him for violating § 108. As proof of the government's intention, he points to photo- copies of letters allegedly sent in 1996 by a Bulgarian prosecutor to his wife, who remains in Bulgaria.
Because of their membership in UMO-Ilinden applied for asylum and Elena and Dimiter I. who are also from Macedonian decent. Emil K. and his girl friend Neli entered the United States in June 1994, as nonimmigrant visitors. On March 23, 1995, the Immigration and Naturalization Service (INS) issued an order for deportation for having remained in the United States longer than permitted. Both requested asylum and withholding of deportation. Emil testified that his family had a history of confrontation with the Bulgarian government. In 1947, the government labeled his paternal grandfather an enemy of the country because he resisted the government's take-over of his mill. As a result, Emil's father was denied admittance to University. Emil's maternal grandfather was also arrested by the Communist government and imprisoned for eleven months. Emil stated that, because of his family's history, he was not allowed to attend University and he entered the military's Institute of Railway Construction. He began working for the railroad in 1985. In 1988, he organized a strike to protest the Communist government's movement to expel ethnic Turks from Bulgaria. As a result, he was arrested and questioned for four days and then allowed to return to work. In 1989, he joined the Independence Organization for Defense of Human Rights, which led to his being fired from his railroad job because he refused to renounce the group's views or to join the Communist Party. The group changed its name to the Union of Democratic Forces (UDF) in 1990. On January 14, 1990, he and his then five-month pregnant wife organized and attended a UDF meeting in Pleven. A military group with Communist views broke up the meeting and severely beat Emil and his wife, which resulted in his wife suffering a miscarriage. He recognized an army officer, Major T., as one of the persons involved in the beatings. Emil received a series of threatening telephone calls warning him to stop his activities on behalf of the UDF. Emil's wife and young child obtained visas to go to Italy but Emil had to stay behind because he could not get a visa. After the election of June 18, 1990, the door to Emil's residence was set afire. He received a threatening telephone call: "We know where your family is." Emil and his wife divorced in order to protect the family. In 1991, Emil started a business buying and selling citrus fruit to local stores in Pleven. He also used his business to advertise the UDF by distributing leaflets and stickers to his customers. As a result of these activities, the garage where he stored his produce and the UDF materials was set afire. Although Emil contacted the police, they did not come to investigate. The next day Emil went to the police station to file a report and he was assigned to talk to the same officer who had arrested him following the 1988 railroad strike. The officer told him he should stop his UDF activities because they were the cause of his trouble. In February 1992, members of the military accosted Emil's mother, who was also active in UDF, and threatened to rape her. That same year, one of his acquaintances that were active in the UDF was killed and his home was burned to the ground. Emil had met Neli, who had also been persecuted for her participation in the UDF, prior to the summer of 1992. They decided to move to Germany and stayed with Neli's sister in Germany for two months. However, after receiving telephone calls threatening Neli's daughters, who had stayed in Bulgaria with Neli's mother, they returned to Bulgaria. Emil testified that when he returned to Bulgaria, the local police confiscated his passport. Emil stated that, through his work with the UDF, he had obtained information concerning persons murdered by Communist officials that could cause problems if it was revealed. On February 11, 1994, Emil and Neli attended a human rights rally in Pleven. After the rally, they were attacked by military people and beaten with clubs. Emil recognized Major T. as one of the assailants. T. was at that time the head of military investigations for the local military officer training school. The next day, Emil went to the police station to file a report. The police told him because there was a shortage of manpower; it might take up to four months for an investigation. Emil testified that, at this point, he realized the police would not protect him and his only option was to leave the country. He obtained a passport through a friend and got a visa to the United States because it was hosting the World Cup soccer tournament and visas were easy to obtain. Emil testified that he fears returning to Bulgaria because things have not changed since 1994. He is not afraid of the central government, but of local level officials such as Major T., whom the government is unable to control and who have the power to quash any investigation into their activities. Both petitioners submitted medical certificates purporting to be from the University of Medicine in Pleven detailing head injuries suffered in the alleged 1994 beating.
There are tens of stories like these in the American court records. Only American Judges can say what of these stories are true and what are false, what are based on real facts and what are decorate with purpose to convince the US authorities to give asylum. In their final decision the judges commonly use the State Department's Country Report. It states that Bulgaria "appears firmly committed to democracy," and that a number of European countries include Bulgaria in the "safe country of origin" category, meaning that refugees may be returned there. According to the Profile, most Bulgarian applicants claim past persecution under the Communists and that, while such claims may be plausible, the situation has improved greatly in the past years and altered conditions remove the presumption that past mistreatment will lead to mistreatment in the future. Based on these conclusions the authorities most often denied political asylum to the Bulgarians.
But to overcome their problems with American Immigration authorities some Bulgarians invented a scheme for a technical marriage. They pay for this between 10 000 and 30 000 US Dollars. Writing my investigation I met a person from Los Angeles explaining me that his relative paid 15 000 dollars for this and this was the only legal way to remain in the USA and not to be deported. This is business in the USA explained me the source. The "husband" of the Bulgarian woman had many personal belongings in her flat because the Immigration authorities very often have checked some suspicious families. The inspectors even have asked "the spouses" which side of the family bed occupied one of the spouses or when goes out for work in the morning. From time to time the couple have taken some common family pictures witnessed by the neighbors to convince them that they lived in a happy family union.
4825 Bulgarians naturalized in the USA between 1991 and 2001 show the statistics published by American Immigration and Naturalization Service. 528 Bulgarians succeed to receive asylum status between 1994 and 2001. 1085 succeed to receive refugee status almost in the same period. The last 3 Bulgarians succeed to receive refugee status in 1995.Not less are the Bulgarians received decision for deportation from the USA. In 2001 and 2002 there were 269 cases. 277 Bulgarians were deported for criminal reasons.