The Highways of Violence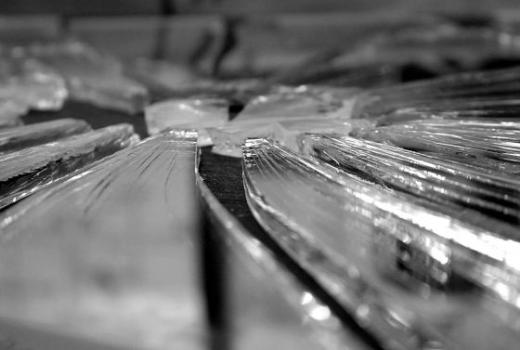 Trafficking in Women: Slavery at the Dawn of the 21st Century
End January a man with a badly bruised face walks into Sofia's Fifth District Police Directorate. He is a TIR heavy-duty truck driver with six years in service. His story to the police reveals the successive route used by traffickers of Bulgarian women forced into prostitution in Western Europe. Ten days before he returned to Bulgaria, the driver had to make a delivery from Poland to Germany. On the highway to Berlin, soon after he left Warsaw, a young girl almost threw herself under the truck. The driver pulled up. She turned out to be Bulgarian. Her only ID, to which she clung on desperately, was a student card. The terrified girl poured out her story: lured by an offer for a trip to Poland with someone she had met recently, she had been raped and beaten senseless, then locked up by Bulgarian pimps in a flat near Warsaw. For several months now she had been forced to prostitute along the highway to Berlin. As she was stammering out her gruesome story, a high-powered Jeep blocked the way of the Bulgarian truck. Four men jumped out, dragged the girl and the driver from the truck and started beating them. Then they threw the girl in the trunk of the Jeep and roared off.
The highways around Warsaw are just one of many spots in Europe where Bulgarian women are forced into prostitution. Trade and trafficking in women is a booming industry for organized crime, and a growing problem in Eastern Europe, secret service analysts report. Thousands of women from Bulgaria, Russia, Ukraine and Romania are forced to prostitute in bars and along highways across Europe. According to sources from the National Service for Combating Organized Crime, several Bulgarian criminal rings are currently operating in Poland alone, where they control prostitution along the E 30 and E 67 outside Warsaw. Bulgarian pimps are involved in the sexual exploitation of women along Europe's main roads: the E 55, E 75, E 26 and E 45, known as "the highways of violence."
Following the fall of the iron curtain, Bulgaria soon became a source of young flesh for brothels in Germany, the Czech Republic, the Netherlands, Poland, Greece, Macedonia and Turkey. No one will venture a guesstimate of the turnover in this illegal trade, but the unanimous opinion is that the profits from the sexual exploitation of women are, beyond any doubt, enormous. The sex industry is the third largest business of the crime syndicates, after arms and drug trafficking.
Traffic BG
The National Police Service is currently tracking down 128 missing females aged 14 to 30, who are presumed to have been kidnapped and forced into prostitution somewhere in Bulgaria or Europe. However, unofficial estimates of the number of Bulgarian prostitutes abroad place them in the range of 10,000.Girls are recruited in lots of different ways, says Ms Rozalina Yordanova of the National Police. Traffickers usually find their victims through newspaper or Internet ads for plum jobs abroad or marriage to a foreigner - posing as employment agencies recruiting entertainers, photo and fashion models with guaranteed contracts abroad. Plamen Mitrev, ex-producer of the TV show Blyasuk [Gloss], is a case in point. He is now on trial on charges of rape, sexual abuse, abduction and procuration under 23 provisions in the Penal Code... Supposedly inviting them for a photo session for fashion magazines, Mitrev abducted four fashion models to his country house in the village of Gradets, near Sofia, in November 1997. The girls were brutally raped there by Mitrev and his bodyguards, then handcuffed and chained in rooms with barred windows. Threatened and brutalized, the models were eventually forced into prostitution. After they were tracked down, police searched the house in Gradets and found handcuffs, chains, rings, padlocks, truncheons... To judge from his threats, Mitrev intended to sell the girls abroad as high-class prostitutes. The ex-TV producer is also under investigation for selling two girls in Montenegro.
Another main ploy in "the trade" is the promise of jobs at hotels and restaurants. A large part of those lured by the prospect of employment abroad believe that they are going to work as waitresses and barmaids, and never suspect a thing. More than 300 firms post ads in the Bulgarian papers for "guaranteed" well-paid employment abroad. Most of them are ghost companies, which soon change offices or close down business. New ones appear in their place. The National Employment Service at the Ministry of Labour and Social Policy reports that by February 14, 2000, only 45 companies were licensed to offer jobs abroad. Of them 20 are agencies contracted to recruit sailors. One-third of the rest place building workers. Many of the others recruit medical staff, drillers and other skilled labour.
That's why it is rather odd that most women are taken in by those ads. Here is an excerpt from a poll on "Employment Abroad and Young Women," conducted by the Bulgarian branch of the International Organization for Migration: "The respondents were asked to assess two very popular variants of job offers abroad: a newspaper add for nightclub dancers and an ad for marriage to foreigners. There were two criteria: how suitable those ads were for them, and what was the risk level. Underage girls think that there is no risk, and many of them have already tried finding a job this way... This way of looking for and finding a job is acceptable to most women from the level recorded in the survey."
The Channels
There are four main routes along which Bulgarian women are lured abroad and subsequently sold into bondage to pimps. One is to Poland and Germany via Romania. Other channels lead to the Czech Republic, and on to Germany and Western Europe again. The third route runs via Macedonia to Albania, and on to Italy and Spain. The fourth and busiest route is to neighbouring Greece, Cyprus and the islands.
The people-trafficking networks are well-structured and increasingly attractive to the underworld syndicates because of the high profits. They are an integral part of the sex industry. The "goods" are cheap and require virtually no investments, and the daily earnings of prostitutes are tax-free. Pimps, traffickers, document forgers, impostors, border officials and police are all involved in the network. An Interior Ministry report on this issue for the first half of 1999 says the following: "Three hundred and seventy-six persons have been detected as involved to a various extent in organizing and aiding 1,923 people who tried to cross Bulgaria's borders illegally. Of them 819 are women. According to expert estimates, about 15% of the latter are potential victims of sexual exploitation. Thirty-two persons have been identified as traffickers in women: 23 Bulgarian nationals, five Greeks and four Macedonians."
Bulgarian women are not the only victims of trafficking. The vast majority of prostituted women are from the CIS and Romania.In their case Bulgaria is used only as a stopover because of its proximity to Greece and Turkey. Last year alone, Border Police cracked 58 people-smuggling rings, 17 of which involved foreign citizens, says Colonel Kiril Kirilov, Deputy Director of the Service. Two hundred and ten persons, including 30 foreigners, were sentenced for trafficking; a total of 22,733, 58.8% of them foreigners, were detained while trying to cross Bulgaria's borders illegally in 1999 - compared to 18,239 in 1998 and 11,338 in the previous year, according to border police statistics.
Last year 1,229 foreign women travelling to Greece for prostitution were turned back or caught on the Bulgarian border: 46% of them Romanians, 423 Moldovans, 139 Ukrainians and 102 Russians. Last year again, 5,000 prostitutes from the ex-Soviet republics were repatriated from Turkey via Bulgaria.
Western Europe
Most women leave for Western Europe in the belief that they would be working there as housemaids, nannies, waitresses and cleaners - unskilled jobs that are not particularly well-paid in Bulgaria. Some agencies warn them that they would have to moonlight in order to dodge social insurance contributions, and the women agree to pay for fake passports securing entry into the Schengen countries. Flesh peddlers thus change the women's identity, and it is hard for police to find them even if they wanted to.
One of the routes runs through Poland and on to Germany. Some women are sold and prostituted even in Warsaw, while others are moved on. In most cases, to Germany. In Poland the "delivery" is passed on to the so-called schleuseri, the people who escort them across the Polish-German border. Those people, however, are directly employed by the German zuhalteri, i.e. pimps, and deliver the girls straight to the latter. The girls thus end up being sold even in Poland. In Germany, they are locked up in brothels in the big cities, from which it is hard to escape. Some women are taken to makeshift marketplaces. According to the Bulgarian special services, there is such a marketplace on the outskirts of Hamburg, where the girls are inspected and resold by pimps. The victims' only hope is if German police happen to raid the respective brothel. Back home, however, the girls are often known to have been in prostitution abroad; they are on the traffickers' records and some are kidnapped again and returned in due order to Germany or elsewhere. This locks the vicious circle. Two years ago in Hamburg, there was a trial against one Boris Momchilov, who operated in Novi Han, near Sofia. The German court sentenced him to two and a half years in prison for abusing Bulgarian girls. Momchilov was extradited to Bulgaria, where he faced murder charges, but he managed to dodge prison, return to Germany and continue pimping. Meanwhile, Momchilov drove the mother of the girl who testified against him at the trial in Germany to the brink of insanity. Threats against the girls' families are often used to silence the victims.One of the major routes of trafficking in Bulgarian girls runs to
Macedonia and Greece
Along with deception by employment agencies, many girls are simply abducted and forced into prostitution after brutal abuse. They are then smuggled across the green border to Macedonia and Greece, and sold in establishments in Athens and the Thessaloniki area. That's what happened to 18-year-old T.M. from Sofia. She had a date in a Sofia pub with her boyfriend of a month. But he never showed up. Instead, she was met by three young men who introduced themselves as the boyfriend's pals and told her he had asked them to drive her to a party, where he would be expecting her. The girl got in their car. By the time she came to her senses, she was in a town where everybody spoke Macedonian only. She spent a full week in a house with barred windows. Then she was moved to Greece. A fortnight later, she managed to escape by jumping from the second floor of a house in Xanthi, where she had been locked up. She gave herself up to the Greek police and told them everything. She never saw her boyfriend again.
Last year the Bulgarian border authorities cracked down on trafficking in women in one of their most successful operations ever. Greek national Nectarius Lazanis, 34, from Kukus, was caught in Bulgaria. The police also succeeded in unravelling what proved to be a three-tier trafficking network. Lazanis was in touch with Sofia pimps and paid for the girls in advance. The pimps usually offered the Greek their own girls, who had already been prostituted in Bulgaria. But they occasionally abducted more outgoing and credulous girls from discos too. By rule, isolation in some remote house or apartment, regular gang rape and fistwork were enough to make a girl cooperative. In a month, the girls would become helpless wax in the hands of the criminals.
When the pimps rounded up enough girls, they would call Lazanis, who inspected "the goods" in the nude. The group moved into hotels or houses along the border, where they waited for the traffickers to smuggle them into Macedonia and on to Greece. The prostitutes were kept under lock and key in hotels in Petrich, Sandanski and Blagoevgrad, or in motels in the countryside. Whole families from the villages of Klyuch, Skrut, Samouilovo, Kolarovo and Katountsi lived off trafficking.
In Greece, Lazanis held something like an auction and resold the girls to brothels around Thessaloniki and on the islands. The pimp was caught in Bulgaria, but was never brought to trial. De jure, he had not broken the law on Bulgarian territory, so he only got a black stamp in his passport and was extradited. Four Bulgarians from his network are currently doing time.
End February the Razgrad District Court sentenced another trafficker supplying the Greek market - Roman Pavlov, 36, from the town of Levski - to seven years in prison. Pavlov was charged with abducting six girls on separate occasions from the Pario Disco in the village of Zavet. He raped the girls, aged 13 to 18, and sold them in Greece. He hid the victims in a flat in the Razgrad residential area Orel, where he raped and abused them. Then he took them to Petrich or the border village of Katounitsa, where he sold them. Just one of the girls managed to escape and turned Pavlov over to the police. Such cases are rare because the girls are afraid to go to court, knowing what their pimps are capable of.
In Greece, the prostitutes are sold mainly in three areas - around Athens, around Thessaloniki and in Cyprus. Most Bulgarian girls work in the area of Thessaloniki. The Bulgarian special services have a long list of establishments reportedly offering sex services and employing Bulgarian women.
In Thessaloniki, these are the bars Potoma, Graphia, Taki and Discovery; Jackpot in Kilkis, Sao Paulo in Katerini, Farinda in Servia, Ballantaire in Crete, etc.
Organization of the Sex Industry
Even though the crime syndicates have not split up the territory in the sex industry, it partly depends on which part of the country the Bulgarian pimps come from. The women forced into prostitution are more or less from the same parts. For instance, Tsvetomir Belchev's ring, which catered for sex tourism along the E 55 between the Czech Republic and Germany, procured girls mainly from Rousse and the area, home to the boss and his bodyguards. Part of Belchev's prostitutes came from towns near the Danubian city - Razgrad, Vratsa, Montana, Shoumen. This is because the pimps usually lure the girls with promises of work abroad after a brief encounter in some disco or cafeteria. Besides, youth unemployment levels in Northern Bulgaria are among the country's highest.
Bulgarian police sources say that most prostitutes for the Poland-Germany line are recruited from Plovdiv, Pazardjik and Dobrich. Since traffic to Greece is considerably heavier, girls from all over Bulgaria are sent there.
So far no single syndicate is known to control this business. The moutri ["thick-necks" or "ugly faces," defined by The Economist as "the thick-necked graduates of Bulgaria's wrestling schools," widely employed by some of the newly founded security firms and insurance companies in the early 90s, which eventually branched out into racketeering and organized crime] are involved in this trade insofar as prostitution is controlled by squads from the former insurance companies VIS and SIC [widely regarded as the top two companies with underground connections, virtually outlawed by the Government when they were denied a licence in the second half of the 90s] and their local structures. Hence the territorial division. The syndicate that controls the respective area dominates the sex industry in the local towns. The sex industry is organized more or less along the same lines as the Lazanis network. Since there is a demand for Bulgarian girls, the crooks are doing their best to supply the flesh market. Bulgarian police have information about organizations and companies specialized in trafficking, with perfectly structured networks. Each batch of girls is paid for after the respective border crossing or stage of the deal. The money goes to bank accounts of ghost companies. However, trafficking is hard to prove because the chain breaks at a certain level. It is even harder to convict the kingpins, who usually remain anonymous. Thus the people who end up in court are small fry or order-takers.
Of course, it would be naive to assume that all Bulgarian prostitutes working abroad have been kidnapped and sold into slavery. A large part of them are well aware of what they are in for even upon leaving Bulgaria, since they come from brothels in Sofia, Plovdiv and Varna. However, they are certainly not aware that once they are sold abroad, they become virtually slaves - a commodity that changes hands over and over again.
www.capital.bg