Investigative Reporting Project: Showdown at Arizona market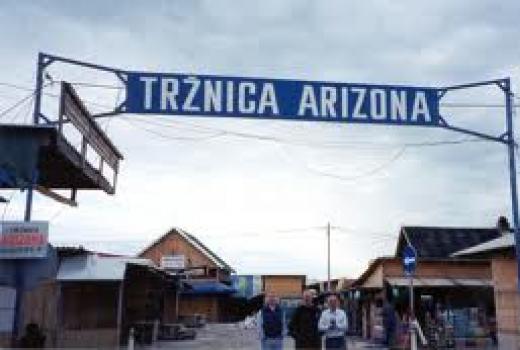 Investigative Reporting Project: Showdown at Arizona market
To produce this series, an all-Balkan team of seven journalists and a photo-journalist from Bosnia, Croatia and Serbia went in spring 2002 to the infamous Arizona Market in the Brcko District of northeast Bosnia Herzegovina to investigate the coming showdown between its western style future and its lawless past.
Long a source of embarrassment to the international community as a home for organized crime, the market has the promise of a new future when Italproject finish rebuilding the market (started in June 2002) as a snazzy upscale shopping center.
But can the international community and local authorities keep organized crime out of the new market?
The reporting team, spent two weeks (few months before renewal started) interviewing bar owners, prostitution victims, market business owners, developers, police and government officials in the Brcko District to find out.
The project also introduced the Balkan journalists to the team reporting concept where reporting and writing duties are shared, so none of the stories carry bylines.
The reporting team's work was funded by IREX ProMedia, an independent U.S. contractor funded by USAID.
The journalists: Jelena Dalipagic, Ivana Erceg, Slobodan Georgijev, Željka Matkovic, Biljana Mitrinovic, Alda Omeragic and Radmila Žigic.- The team photographer: Toni Hnojcik- The editors: Saša Lekovic and Donald W. Pine
Publishing of this project at the south east European investigative reporting website might be a tip for some other group of journalist willing to research what is going on at the Arizona market these days. Arizona market is still the great investigative story.