Global campaign for press freedom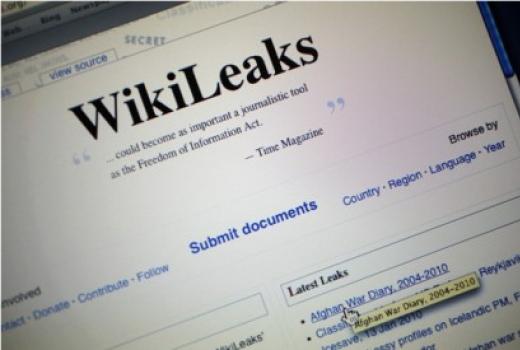 Global campaign for press freedom
Wikileaks founder Julian Assange remains in jail, despite a London magistrate's decision to release him on bail. Sweden, which is seeking his extradition on allegations of rape and sexual assault in this country, will appeal the bail decision in the British High Court later this week. An extradition hearing will follow next month.
Since Assange's arrest, media, citizen and legal groups as well as cyber warriors have launched a global campaign for press freedom.
Charges..what charges?
As American authorities struggle to identify a possible criminal charge to lay against Assange, the government of Assange's home country, Australia, has placed its faith in the Australian Federal Police. But Australia's Attorney-General Robert McClelland has warned a decision about whether to also prosecute him in Australia could be a long time coming.
He told reporters in Canberra that while America had not yet asked Australia for help, Australia would assist Americans if asked. He added  it was not for the Australian Government to speculate what laws were being examined.
Editors speak out

Meanwhile, the editors and news directors of Australian media organisations, wrote to Australia's Prime Minister Julia Gillard, describing Australia's official response to the WikiLeaks scandal as ''deeply troubling''.
They said that just like established media, WikiLeaks was a new media organisation that aims to ''bring to light material that governments would prefer to keep secret''. They said any attempts to prosecute Assange over the leaks would impact on all media. ''It is the media's duty to responsibly report such material if it comes into their possession,'' they said. ''To aggressively attempt to shut WikiLeaks down, to threaten to prosecute those who publish official leaks, and to pressure companies to cease doing commercial business with WikiLeaks, is a serious threat to democracy, which relies on a free and fearless press.''
Read the letter here.
Community action
85,000 Australians have so far signed a petition for a full-page ad to be run in the New York Times in support of Assange. Community advocacy group GetUp! needs 5000 more signatures for the ad to run. The open letter to President Barack Obama cites Thomas Jefferson's maxim that ''information is the currency of democracy'' and calls for fair treatment of Assange and protection of a free press.
Read more here.
Legal support
Ahead of public rallies in support of Assange held around the world after his arrest, a group of 250 lawyers gathered in Melbourne, the city where Assange rented a house several years ago.
Peter Gordon, in whose legal firm Ms Gillard once worked, criticized her and Mr McClelland for claiming Assange's actions were illegal. Later, he wrote in The Age newspaper: ''If the WikiLeaks disclosures tell us anything, it is that no government, whatever its political colours, is going to hesitate for a nanosecond to conflate the notion of 'national security' with 'my own career security' . It's time to provide genuine protection for people who take the bold step of coming forward with important information. It's time to make the process cheaper and speedier.''
Read the full story here.
The hacker offensive
After the world's biggest online retailer Amazon decided to stop hosting WikiLeaks-related material and financial institutions Mastercard, Visa and PayPal stopped facilitating donations to the WikiLeaks website, a global 'hacktivist' movement launched retaliatory attacks on these corporate giants.
Dubbed Operation Payback, the community of hackers armed with software designed to infect and crash websites by now numbers tens of thousands in at least 11 countries according to The Guardian.
Rumours are circulating on the internet that the group plans to infect Facebook — which has removed a page used by pro-WikiLeaks hackers — with a virus that would cause it to crash.
A call to arms  
Assange, in a statement released via his mother Christine, told the world on Tuesday that ''we now know that Visa, Mastercard and PayPal are instruments of US foreign policy''. ''I am calling on the world to protect my work and my people from those illegal and immoral acts,'' he said.