Aidan White: Journalism is not a beauty pageant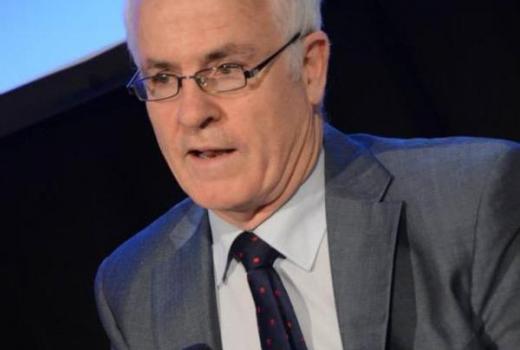 Aidan White: Journalism is not a beauty pageant
Director of Ethical Journalism Network, media expert and journalist, Aidan White, talks about challenges journalism is facing in the digital era. "Journalism shouldn't be valued on number of clicks you get or how quickly you publish news. You can't apply same standards for social networks and journalism", White argues.
On journalism and social networks: We're never going to be as fast as Twitter, Facebook, or the internet. And there's no reason why we should be. Because, what we're producing is different. Journalism is different. It's information that you should rely on, we should be trustworthy and that takes more time. So setting standards is important, and getting the media organizations to respect that is even more important, because we need media organizations to join us.
On trusting media: Building journalism on basis of number of clicks you get is never going to work. Journalism shouldn't be driven by the need to be first and the need to get most attention. Journalism is not a beauty pageant. It's not about saying 'we are the most beautiful, come and see us'. It's about creating information which is really reliable and trustworthy. Most people, when it comes to the real crisis in their life, they don't go online to look at Twitter and so on. They go to traditional media. They go to the media they can trust, the ones that are reliable. They go there, because they know that they will be told something which is close to the truth. Reality is, yes, clicks are important in a world of celebrities and pop culture, you can see why that happens. But when it comes to really important things in their life, people need access to reliable and trustworthy information.
The entire interview with Aidan White is available in the video below: