User-generated content as a potential for criminal proceedings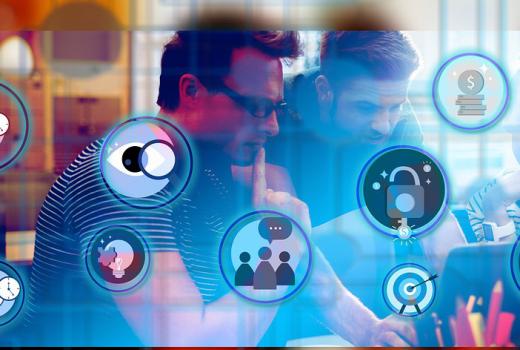 User-generated content as a potential for criminal proceedings
photo: pixabay
User-generated digital evidence has the potential to initiate criminal proceedings when governments fail to ensure accountability for human rights violations. Collecting open-source intelligence by journalists and other non-state investigators requires application of a set of common principles and procedures important for admissibility and authentication before courts.
Using technology in investigation
Using cutting-edge technology to operate the data is nowadays crucial for many industries including criminal justice, as it helps legal experts in several ways. For example, biometrics data can be stored in databases and used by investigators to identify suspects more quickly. Data can also help law enforcement recognize crime trends and take appropriate action. Technology development allowed for a better contribution in providing the evidence for courts, not only in state judiciary practice but also in international criminal proceedings.
The Nuremberg Trials that laid the ground for future international criminal cases, operated with documents, photographs and recordings that were produced during the Second World War, using the available analogue technology at the time (which was also part of the very instruments the Nazis used to facilitate their crimes).
This material along with other evidence provided information that would later be used to prove the responsibility for the crimes. War photography went from a tool for journalists and decision-makers to an important source of evidence in courts.
As the ICTY and ICTR cases progressed over the past two decades, anthropology techniques became more precise and satellite imagery resolution got sharper which made it easier to identify mass graves, or to provide 'before and after' comparisons of towns destroyed by bombardment. The later birth of the permanent tribunal in Hague in 2002 and other ad-hoc tribunals, coincided with the proliferation of smart phones equipped with cameras and GPS, interactive web services, as well as the rise and spread of drone technologies – which all became an important resource in international prosecutions.
The Sources: Big Data - Open Data - Metadata
Internet users worldwide now generate about 2.5 quintillion bytes of data each day (Big Data), by producing, sharing, buying or consuming digital information. Big data is an important part of every industry including justice.
Digital record-keeping and information sharing enabled general accessibility to structured sets of data that can be freely used, re-used and redistributed by anyone (Open Data – all public data that is non-personal and that does not violate individual rights or national security restrictions).
With advanced digital skills and ability to read different metadata standards, an investigator or a journalist can reach for additional structured information in alternative data layers that describe, explain, locate, and can be crucial for authentication. Metadata is often called data about data or information about information.
Investigators can capture data about potential human rights violations and other serious breaches of international law, including international crimes, from a vast array of publicly available satellite imagery, videos and photographs, including material uploaded to the Internet from smartphones and posts to social media.
This development has helped investigators to bypass government and other traditional information barriers to access key information regarding wrongdoing, even in real time, that would otherwise remain hidden from public view.
An investigation of Bellingcat from 2020 significantly contributed to international efforts to shed light on the case of disappearance of flight PS752. Investigators documented and verified the open-source material showing that a civilian plane was hit by antiaircraft rocket, shortly after take-off from Tehran airport on January 8, 2020.
Challenges and risks of capturing and managing digital evidence
Providing digital evidence using digital tools and technologies has its challenges and risks as some authors noted. One of the greatest concerns is certainly authentication of the collected material and source.
Furthermore, there are fundamental differences between physical and electronic evidence: identifying and securing electronic evidence requires both hardware and software. As technology evolves, digital data may not be readable on all operating systems. This poses a challenge and requirement to operate with the up-to-date equipment and software, and it is also crucial that the experts interpreting the data keep up with industry trends.
There are no uniform rules of procedure and evidence authentication in international criminal law, and despite variations among different courts rules and procedures, certain common principles have emerged and incorporated into the ICC Rules of Procedure and Evidence.
To confirm that evidence has not been interfered or manipulated with, the ICC as the "Standard Setter" has developed specific markers of authenticity for open source, video, photographic, and audio-based information. They include the regular and alternative evidence authentication methods that can establish the item's probative value.
In order to determine evidence's reliability, provenance, content and even what is a matter of mere speculation, courts require data and metadata to be attached to all submissions, along with documentation showing chain of custody and the identity of the source. Courts however have discretion to exclude evidence that is unfairly and illegally obtained (e.g., via deception, surveillance, or theft), or that is in violation of individual or procedural rights.
These are all challenges for investigators, journalists, archivists and analysts, legal professionals in international, regional and ad-hoc criminal tribunals; national war crimes units; independent investigative mechanisms; international or nongovernmental organizations; and transitional justice mechanisms. The emerging need for common standards for collecting and analyzing open source information caused organizations engaged in investigation and human rights protection to develop methodologies with the aim to meet the judicial requirements.
Methodologies and guides for providing and preserving digital evidence
The Berkeley Protocol was developed by the UN to standardize procedures and provide methodological guidance across disparate investigations, institutions and jurisdictions to assist open-source investigators in understanding the importance of the procedures and principles they must apply.
Investigative organizations such as Global Legal Action Network and Bellingcat have also designed a methodology for the collection and management of digital open-source information, with the aim of increasing the likelihood of this evidence being admitted and given due weight in criminal proceedings.
To test the methodology they developed, a mock hearing was held in March 2021, that explored the admissibility of a piece of online open-source evidence from the conflict in Yemen before the courts of England and Wales.
Many additional guides and tools are available, such as the Bellingcat's guides, the Citizen Evidence Lab developed by Amnesty International, and many others.
Furthermore, investigative organizations and individuals are well organized and cooperative on social media platforms like Twitter. There is an expanding virtual community of investigators with various expertises (weapons, geolocation, etc) that engage and contribute to public discussions (Twitter threads) and fact-checking of potential human rights violations.
Political and humanitarian perspective of providing valid digital evidence
Despite the above-mentioned challenges, individuals and organizations that use digital technologies to investigate international crimes or human rights violations are persistent in contributing justice and ensuring accountability for atrocity crimes.
Accountability serves not only as a strong deterrent, it is also key to successful reconciliation processes and the consolidation of peace in post-conflict societies.
Therefore, using open source intelligence for providing evidence of human rights violations is a significant contribution to the broad fight against impunity for atrocities perpetrated across the globe, as many governments fail to establish a court or to investigate and ensure accountability for alleged crimes in their jurisdictions.
Furthermore, alternative solutions such as the internationally mandated investigations, fact-finding missions (authorized by the United Nations or the ICC for example) are dependent on legal and political processes permitting the investigation to take place. Consequently, there is often lack of evidentiary material about core crimes to even form a case. The potential benefit from the user-generated evidence is that it has the potential to initiate international criminal processes.
___
Želite sedmični pregled vijesti, analiza, komentara i edukacija za novinare u Inboxu Vašeg e-maila? Pretplatite se na naš besplatni E-bilten ovdje.