Interview: Theory and Practice of Data Driven Journalism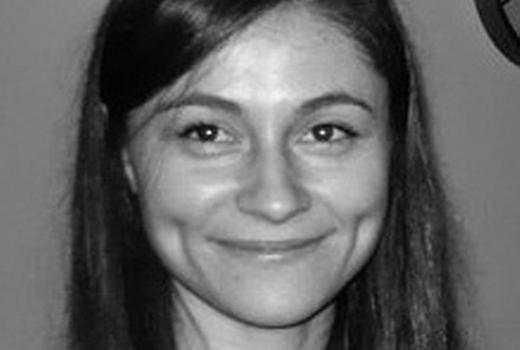 Interview: Theory and Practice of Data Driven Journalism
Liliana Bounegru leads the European Journalism Centre's data journalism projects. This includes the website DataDrivenJournalism.net, The Data Journalism Handbook, the first edition of the Data Journalism Awards and several trainings and conferences. In addition to her work with the EJC, she also does research in the area of Internet culture at the University of Amsterdam and is active on other digital-related projects.
You seem to be working both on the hands-on side of promoting data driven journalism (e.g. you are co-editor of Data Journalism Handbook) and on the theoretical side of it. Your work also examines the recent discourse around data journalism. What is the discourse around DJ?
I am glad you asked! In a way it is quite unusual to be a professional active in the field during the day and at night to do research on the phenomenon :-). In my academic work I examine the role of digital technologies and digital culture in journalism. I try to take a more critical and reflective look at how discourse and practices around the use of data and digital technologies in the newsroom affect journalism and its role in a democratic society.
As you might expect, there is something of a clash in worldviews between traditional pundits and the emerging class of hackers and reporters who would self-describe as "data journalists." This conflict is perfectly exemplified in the debates around stats geek Nate Silver.
In my work I want to take a deeper look at the various assumptions and practices underlying these different views in order to understand the changing nature of journalistic work in the digital age. In doing so we see how "technologically specific" forms of knowledge shape the democratic function of the media. And one area in which computational technologies and culture are leaving an imprint on journalism is the way audiences are configured.
Data projects often configure audiences as active participants in the news making process, to various degrees. For example, The Guardian Datablog imagines its audiences as responsible, engaged, data-savvy citizens, who actively participate in issues of public interest, not through deliberation and conversation, but through production of data visualisations, and their own analyses of data.
This current understanding of audiences as active participants in the news making process, possessing a certain set of skills, marks a departure from the early understanding of audience by journalists, envisioned as lay audiences, who lacked the ability to determine what news they need to know, and therefore audiences played little to no role in story selection. In these newer visions of audiences, the democratic function of the media is thus encapsulated in the process of making the news production process accessible to everyone and transparent; perhaps more so than in the outcome of journalistic work.
An analysis of discourse around data journalism shows that data journalism is not a unified field or genre, and there is no single set of principles or norms that its proponents would universally adhere to. There are several labels used to describe different aspects of this phenomenon. "Computational journalism", "algorithmic journalism", "data driven journalism", "computer-assisted reporting" are a few of them. A variety of journalistic traditions, beliefs, communities and areas of expertise are brought together under these labels.
Different forms of journalistic knowledge are being put forth by organisations that practice data journalism. For example, The Guardian Datablog model can be described as "journalism as a trusted source of data." In this model the act of journalism focuses on the provision of selected datasets related to the news of the day in a structured format, to an audience envisioned as engaged data-savvy citizens who actively participate in issues of public interest through production of data visualisations and their own analyses of data.
On the other hand, the ProPublica news apps model can be described as "data journalism as a citizen research tool." In this model audiences are envisioned to browse and search through databases and navigating maps and visualisations in order to set their own agenda.
Tell us a bit about freely available Data Journalism Handbook - the concept of the publication and its present life. How did it come to be?
The Data Journalism Handbook was born from the desire to provide anyone interested in this emerging field a reference book where they can easily get an overview of what people are doing in this field, what the interesting examples are and how to get started. This includes how to get data, how to understand it, how to find stories in data, how to present data stories and how to engage audiences with data projects.
The book is freely available online and published in hardcopy and e-book format by O'Reilly Media. The book has benefitted from the experience of over 70 of data journalism's best practitioners and leading advocates, including from the New York Times, the Guardian, the Financial Times, BBC, Deutsche Welle, the Associated Press, Le Monde and many others.
The book was very successful and we know that it is being used in universities in journalism, statistics and graphic design courses, as well as in newsrooms around the world. Given the great interest in this book from outside the English speaking community, we are now working with different partners to translate the book into more languages, starting with Chinese, Portuguese and Arabic. The book has already been translated into Russian.
We are looking for media organisations that might be interested to partner with us and coordinate translations in their own languages, as well as volunteers who can help with the translation work. Pending funding, we are hoping to work on a second edition and organise practical online courses around chapters of the book.
What are some recent projects you have been working on?
My current work for the European Journalism Centre focuses on helping to enable more media organisations across the world to make better use of data in the newsroom. In 2011 we created the first website dedicated to data journalism,
DataDrivenJournalism.net
, which is now one of the main sites covering data journalism on the web. It covers the latest developments in the field, including featured projects, interviews and tutorials. Leading data journalists from the Guardian, New York Times, NPR and Deutsche Welle, sit on its Editorial Board.
We host a data journalism community, which now has thousands of members, maintained via a
mailing list
,
Twitter
,
Facebook
and recently
LinkedIn
, and anyone is free to join. In order to facilitate discussions between Twitter users who are interested in data journalism we introduced the hashtag #ddj, which is now used by the data journalism community on Twitter.
Over the past couple of years we organised multiple data journalism workshops, hackdays and conferences where journalists and coders work and learn together – among which in the Netherlands, Poland, Germany, UK and Italy. With this work we hope to increase data literacy among journalists and enable them to make better use of data to improve the news.
My background is in critical media theory. I am affiliated with the Digital Methods Initiative, a research group focused on studying culture and society by using the Internet as a source of data and natively digital methods. I am currently working on an EU funded project , led by the French sociologist Bruno Latour, that maps debates and controversies around ageing and climate change as a way to understand how the web can be used to increase the interest of the wider public in science and technology issues.