The Guardian Foundation: How we develop media literacy programmes for young people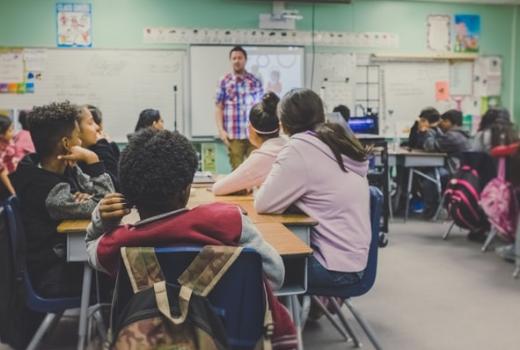 The Guardian Foundation: How we develop media literacy programmes for young people
Kelly Walls, Executive director and Margaret Holborn, Head of secondary and higher education explained the experiences and good practices of The Guardian Foundation in working on the project related to media and information literacy,
What is the mission and work of the Guardian Foundation (briefly) and what are the components of the Foundation's media literacy programmes?
The Guardian Foundation is an independent charity which supports media under threat, promotes diversity in the media and empowers children and young people to engage with the news. Working with a broad range of individuals, communities and organisations, we create impactful programmes that enable change.
We have two news literacy programmes;
The Guardian Education Centre
– which runs inspirational news and media workshops for schools, universities, teachers and families and
NewsWise
– an award winning news literacy project for 7-11 year-olds. Both programmes aim to give young people the skills and knowledge to critically navigate news and challenge misinformation as well as creating their own news reports, and to have a voice in their own communities.
Could you, please, outline how the Education Centre's media literacy work developed?
The Education Centre was
set up
as part of the Guardian's Archive and Visitor Centre (Newsroom) in May 2002. In the preceding months we consulted widely with teachers, educationalists and journalists to ensure that our programme offering would be unique, authentic and engaging for participants. We originally piloted two workshops where students made newspaper front pages in real time and within two months of opening we were fully booked for the rest of that academic year.
Over the years, our oversubscribed workshop
programme
developed to include video editing and coding to reflect innovations in journalism. In 2009, we moved into a dedicated learning space within the Guardian's new offices in Kings Cross, London which has enabled young people to gain a wider insight into how a news organisation works. In 2016, we piloted an outreach programme in London and Lancashire for primary school children, which resulted in the establishment of NewsWise with our partners, the National Literacy Trust and PSHE Association. Inspired by the Guardian newspaper's 200th anniversary (5 May 2021), we developed a series of workshops looking at the history of news and the role of archivists which led to our current
Heritage Lottery Funded project
. Our programmes have continued to develop and evolve, and in response to the Covid-19 pandemic we have been delivering
virtual workshops and webinars
training teachers who have gone on to use our resources to support remote learning.
How do you work with schools and teachers?
Our relationships with schools and teachers are essential for us and the principal way in which we reach and engage so many children. We prioritise working with a diverse range of schools, in the hardest to reach communities where students have above average rates of free school meals (one indicator of deprivation), English as an additional language and in areas and communities underrepresented by the media. Many of them bring their classes to visit The Education Centre, taking part in a range of news and media literacy
workshops
within the Guardian building. Whereas, our NewsWise team travels to the schools themselves. In both cases the children and young people often have opportunities to meet real journalists.
For teachers directly, we provide news and media literacy training sessions and conferences, as well as online teaching resources from both
The Education Centre
and
NewsWise
. Teacher consultation plays a major role in the design and delivery of our workshops. All of our work is piloted with teachers and evaluated by them, including a network of teacher champions.
What do you know about the impact of your MIL programmes?
145,000 students, teachers and adults have taken part in the Education Centre programmes since it was opened in 2002. Teachers have
commented
on the very positive effect the session has had on student learning and attainment, engagement with news, critical analysis skills and career aspirations. Teachers continue to build on the experiences after the sessions with their students. We had good geographical reach with schools visiting from a wide range of locations
across the UK
. A number of young people who have taken part in our workshops have gone on to have careers in
journalism
and
media
.
•
Twice as many pupils were able to tell whether a news story was fake.
•
Pupils were twice as likely to be interested in news.
•
Pupils were twice as likely to say they would check if news came from a source they trust.
•
100% of teachers said pupils had a better understanding of aspects of news, such as the difference between fact and opinion.