Connecting Reporters to Boost Investigative Stories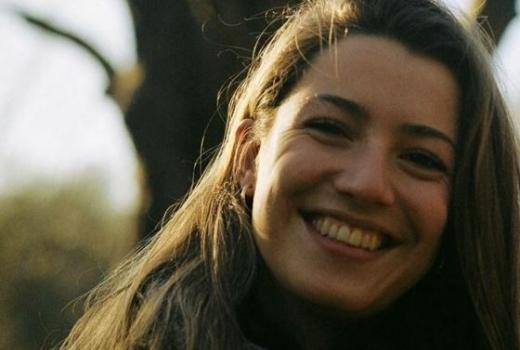 Connecting Reporters to Boost Investigative Stories
With more than 1.700 members in the past year and a half the Hostwriter network is helping journalist across the globe to produce their stories, to find likeminded colleagues or even accommodation if needed. Today, management of the network is trying to develop a separate project within Hostwriter network that will be targeted to journalist from Balkan countries.
Kate Edwards, the managing director of the network, explains for Media.ba the way Hostwriter works, but also the future goals of the network. Edwards is originally from London, where she worked in production of factual documentaries for the BBC and used the Hostwriter for a research and after relocating to Berlin, she became involved in the team and works to grow Hostwriter day to day.
What is the Hostwriter about? Who are its members?
Hostwriter
is an online network to encourage and facilitate contact between journalists around the world. Founded by journalists, for journalists, we are non-profit and our roots lie firmly in a belief in the importance of cross-border and collaborative journalism. Practically, we provide a platform where journalists can find colleagues anywhere, to ask for advice, to find the perfect co-author for a story or to stay with when travelling for work. Given that so many journalists nowadays are freelance we also aim to provide a sense of community in what can be a fragmented profession. We approve all members so it is a closed community for working journalists only and only those approved can search the site and get in touch with other members. We include people still studying journalism but the minimum requirement is that you have published some work.
How can journalists benefit from its membership?
How you use the site really depends on what you need in your work at any given time but being a member puts nearly 2.000 other journalists who are willing to help you at your fingertips. Contacting someone through hostwriter is very different from cold-contacting someone as there is already a shared connection. Using the hostwriter search function can also throw up people that you may not otherwise have thought who have similar interests or have written on a topic before.
You are up and running since May 2014, and so far you have more than 1.600 members from 91 countries. What kind of feedback do you receive from your members?
Now 1715 in 92 countries! The feedback we receive is really positive, I think one of the big aspects that many journalists especially freelancers like, is this sense of community. In Berlin, I recently met up with two freelancers Felix Gaedtke and Gayatri Parameswaran (who won the Hostwriter third prize last year), they have been on the move writing different stories for the last five years and said how valuable Hostwriter had been in allowing them to immediately gain a likeminded contact in any given area. It means it's so much quicker to get involved in a scene whether that's finding the right people to speak to for a story or just going for a beer! There are quite a few other networks trying to connect journalists with editors or commissioners but hostwriter is really just about the contact between journalist and journalist, the interactions don't have to be monetised or even specifically related to a project and from speaking to our members they value that it is professional but also potentially social.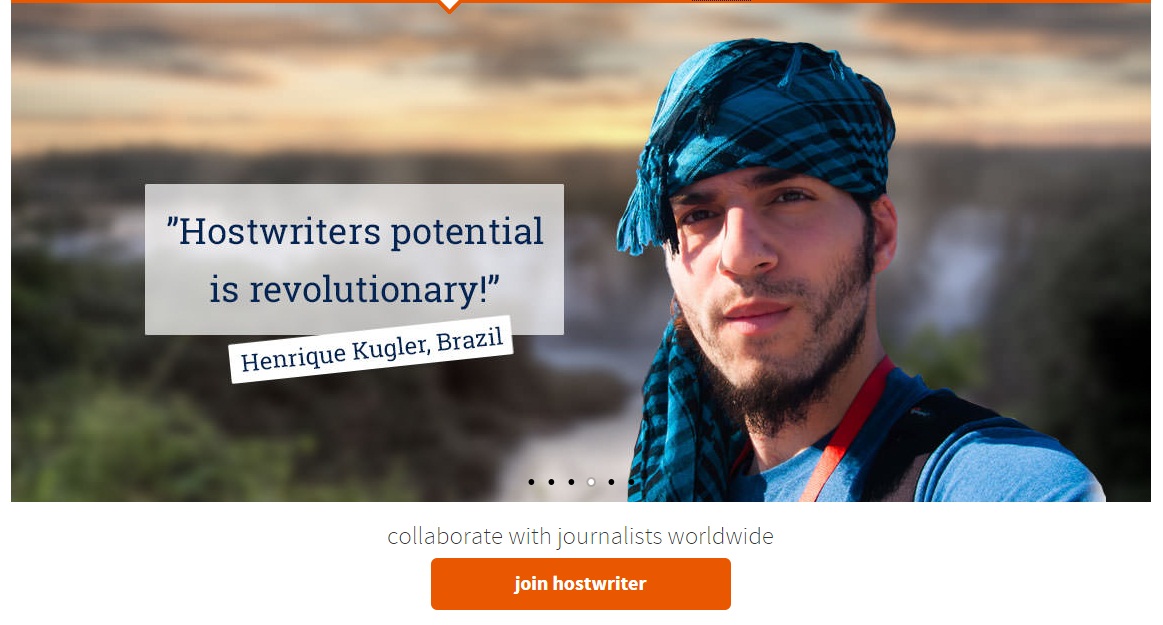 Apart from being a network for journalists, you also have an annual Hostwiter prize. Could you tell us more about the prize and this year's winning stories?
We've run the hostwriter prize for the last two years. We run the award to promote and recognise collaborative journalism. The 5000 euro prize money is donated by a foundation called
Otto Springer Stiftung
. The first year we awarded the first and second prize for two pieces of exemplary collaborative journalism, as we were still a young platform we did not specify that entries needed to have hostwriter. For this year's prize we stipulated that collaborative entries had to have used hostwriter in the process of their work. We also had a second category of a 'pitch prize' for a collaborative story not yet written. This was to encourage journalists who might not have used the platform to see how it could help them realise a story and to really put our money where our mouth is in terms of encouraging and facilitating collaborative journalism. The pitch prize was especially attractive for younger journalists who might have less funding, or less experience getting a story commissioned. Essentially we are offering the money to make a great story happen.
Winning pitch: "Travelling the heroin trail - from Afghan poppy fields to the European needle"
Your next goal is targeted to Balkan countries? What kind of project are you planning to develop?
We wish to strengthen the networks of journalists in the Balkan region with journalists in non-Balkan Europe. We are currently working on a project in partnership with Journalismfund.eu to run an open call for cross-border, collaborative investigative journalism projects from journalistic teams made up of Balkan and European journalists. Providing working grants to journalists has proven to be an excellent tool to stimulate journalism development and we aim to provide research grants, networking opportunities and networking tools to more closely connect journalists from Balkan countries with journalists from the rest of Europe. The aim is to foster closer working relations between journalists from different regions and to achieve rigorous, revealing investigative work uncovering and publishing stories that would be impossible without such a collaborative approach. While
Journalismfund.eu
has the experience in running such open calls Hostwriter will provide the network and develop online tools for the project.
Why did you choose Balkan and its journalist as the specific region to include in existing Hostwriter platform?
As you say below Balkan media can struggle with political influence and self-censorship, it's therefore important for independent journalistic organisations and networks to strengthen journalist's profession and position. Journalists all over the world can benefit from being more connected and more collaborative but in areas where there is less ability to rely on the existing structures the advantage is even greater.
Balkan media often struggle with political influence, self-censorship and low pay of journalists. Could Hostwriter help in resolving any of these issues for journalists interested in participation?
Hostwriter itself can help by giving journalists more contacts outside of their own circle and by making it easier for journalists to undertake research or to start cross-border stories that they might not otherwise get a chance to work on. Hopefully uniting journalists across borders helps to weaken the reach of censorship and create a stronger more independent journalistic tradition. On a practical level hostwriter gives journalists who may be on a low wage the opportunity to travel for research and stay for free with colleagues in different countries. Through more cross-border contact and by bringing Balkan journalists in closer working contact with European journalists there is also the long term goal of breaking down differences in pay and working standards. The more permeable the boundaries and the more contact there is the harder it is to uphold corrupt or censorial practices.
You are one of the people managing Hostwriter now, but you are also started as a user. What is your experience in Hostwriter use?
I had a very positive experience using hostwriter early on which was actually what got me interested to work for them in the first place. I was doing some research into the millions living illegally in Beijing's underground bunkers. It was understandably a sensitive topic to find out about, let alone to try and get access to interview these people however I contacted two hostwriter journalists, one living in Beijing and one in Shanghai, through them I was able to get iPhone photos and mini-interviews with some people living in this situation almost within a day. It was amazing how quickly I got access just through being able to get in touch with a local.