Interview: Lutfi Dervishi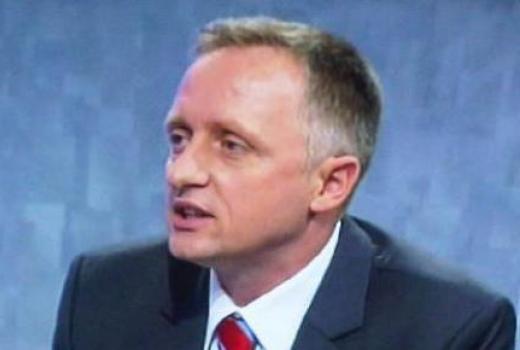 Interview: Lutfi Dervishi
Lutfi Dervishi, media analyst and author of Code of Ethics discusses main problems of investigative journalism and media freedom in Albania.
What are current problems and challenges in Albanian media?

The main problems with media freedom in Albania are related to independence, integrity of journalists, and structural challenges. There are way too many media operators and newspapers in Albania, as well as many TV stations and radios. In a way, the market cannot sustain all of these newspapers. However, they carry on their work, as they work with a small staff, the quality is not an issue anymore, and in general editorial independence is a persisting problem, usually one phone call away from the media owner or publisher. Investigative journalism is in its initial steps and it is not entirely successful. Even those reports that are presented as investigations are more leaks of the office of prosecutor or different political camps, increasing thus the risk for instrumentalization of the media. Though there are stations that engage in investigative reporting, they tend to focus more on small fish, rather than address major problems. This leads to ethical problems, as well. What can be done about it? First of all we need a good and full scan of the situation. Secondly, we need innovative ways of dealing with 20-year old problems, such as independence and professionalism of public broadcasters. Thirdly, we need to address the challenges of the future: the challenges that arise with emergence of technology, is journalism still a profession? Will we still have professional journalists or citizens' journalism will prevail? Last, but not least, there is the problem of the concept of information as a commodity. So far we have operated under the assumption that information is a commodity that should be marketed. Recently, increasing number of news consumers are getting used to getting information for free. This leads to the question of how will commercial media operators continue to make a profit, be it radio, television, or newspaper?

Impression on project SEE Media Observatory:

The project is a very good idea in at least two aspects. First of all, the regional aspect, as many media analysts or journalists in Albania speak without having a comparative approach. There are two extremes: when one side speaks, it seems that everything is wonderful here and there are no problems, while the other side makes it appear as if everything is problematic. If we have a comparative approach, this would be very helpful. The second aspect is related to the all-encompassing approach of the project. The project attempts not only to photograph and diagnose the situation, but also to provide some recipes on better action in the future.
To watch the interview, visit Media Observatory's official page.