Fake News and Spins in the Political Scene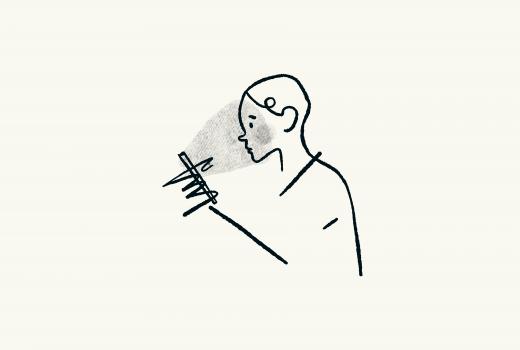 Fake News and Spins in the Political Scene
Scandal politics is the dominant approach to political communication.
Fake news from suspicious sites have flooded social networks – Facebook being the most common social platform where such news is spread. Audiences are exposed to news about miraculous drinks that will cure all health and aesthetic issues, alleged harmful effects of vaccination supported by unverified, dodgy research, recipes to cure even the most severe diseases. The solutions are always there, within reach, all you have to do is follow the instructions from these portals. However, these are not the only areas dominated by fake news and suspiciously sourced information.
Although we are used to such news, and a portion of the audience is getting more adept at recognizing misleading and harmful content, fake news is also a part of political communication, which the audience is often unable to recognize. Such news often comes from public political officials, who represent authority to a significant part of the audience, which makes it reluctant to question anything they say. It is also worth noting that some recipients have blind faith that everything published in the media or simply published is therefore true, which is referred to in social psychology as the authority of the printed word.
Facebook as a tool of deception
Just as other social networks, Facebook offers a series of possibilities and has many positive aspects in daily life. However, this social network is the most favourable for spreading disinformation and hate speech. The platform is the fastest way to spread fake news, and politicians and candidates of political parties most commonly use the social network for daily communication. American cultural historian and media scholar Siva Vaidhyanathan considers the supremacy of Facebook in people's daily lives a risk on many levels. Primarily due to the vast amount of fake news, which he considers to be a form of information pollution, but also due to the inability of recipients to see the distinction between credible and suspicious sources of information, because Facebook does not use visual indicators that would enable users to recognise and evaluate the sources of a story.
Most disinformation is spread during pre-election campaigns when political parties and their members are most active. This is when partisan bots have their hands full, especially when it comes to defending their parties or spreading negative information about political opponents.
Politicians' activities often focus more on discrediting political opponents than on presenting concrete programmes of their parties or the future activities planned in the event of winning a term.
Electoral campaigns, or as Spanish sociologist Manuel Castells puts it, the moment of untruth, are based on voters' predispositions and activate their emotional and cognitive processes to achieve the main goal – victory. In the case of Bosnia and Herzegovina, the goal is to win as many terms as possible.
The goal is to destroy the opponent
The use of emotionally charged words always leaves a strong impression on the recipients. This is why we can hear words or terms such as traitor, commie, foreign mercenary, fifth columnist, deserter, etc. in daily communication.
Speaking of political activities which he calls media politics, Manuel Castells explains that political battles are fought in a very dirty way. The goal is to dig up as much filth as possible about a political rival and deliver it to public opinion pollsters, who then determine which information is most harmful, i.e., which information will elicit a negative response from the voters. The pollsters then forward their results to media marketers, who will select two or three of the most negative issues and place them in mass media. The spreading and spinning of the news can then begin.
In Bosnia and Herzegovina, war-related subjects still elicit the most emotional response. This is visible in the general and local elections, when war becomes the number one topic, as well as in public scandals whose participants try to obtain amnesty by reiterating the fact that they fought in the war and saved their people. Discrediting the opponent works in a similar way – by digging through their war history. If they were not in BiH during the war, they are branded a traitor and deserter. If at some point during the war they stayed in Serbia, they are called Chetniks in the Federation of BiH, whereas in Republika Srpska, those who stayed in territories controlled by the BiH Army during the war are called various derogatory names – Alija's Serbs, domestic traitors, etc. That is not the end of it, however, the ultimate goal is to determine if those who stayed in the war fought on the front lines or served at all, and what they did during the war.
Judging by the reactions of social networks users, this kind of posts elicits the strongest negative reactions, in addition to posts where politicians express support for the LGBTIQ population. All this demonstrates the patriarchal nature of the BiH society, its xenophobia and intolerance.
For example, Elmedin Konaković, who was Chairman of the Sarajevo Canton Assembly when the first BiH Pride march was announced, found himself under attack by portals whose contents show that they are close to the SDA party. The Minister of Internal Affairs of the Sarajevo Canton at the time was Admir Katica from the Narod i Pravda political party. Konaković stated immediately after the announcement that he does not support the Pride march personally because he was raised in the spirit of faith and that he is not in favour of showing sexual orientation by marching, but that he is against all calls to lynching and violence.
Just fifteen days before it was to take place, NiP called for the Pride march to be cancelled, providing a mute reason – the complexity of the society of Bosnia and Herzegovina and possible security implications related to the organisation of the event. SDA's response was quick, calling NiP's call the pinnacle of hypocritical populism and an insult to the citizens' intelligence because NiP's Minister of Internal Affairs
expressed full support
to the Pride march together with the then SC Prime Minister, Edin Forto, and guaranteed its safety.
Although more than a year has passed since the first Pride march, during the electoral campaign for the local elections held on 15th November of this year, some portals tried to discredit NiP and Elmedin Konaković by emphasising that the party and its president supported the Pride march, while their candidates include women with hijabs, which is contrary to the party's views – because supporting LGBTIQ population is in
sharp contrast
to the hijab.
These examples lead to the conclusion that the personalisation of politics, i.e., identifying a political party with a single person, is very much present in BiH, which can be seen through the perception of some parties by different groups of the public, as well as political opponents. For example, all actions by NiP officials are addressed to Elmedin Konaković, while DF and SNSD are synonymous with Željko Komšić and Milorad Dodik.
Fake news about politicians and mutual accusations
When the Naša stranka party announced Boriša Falatar, unknown to the general public at the time, as their candidate for Member of the BiH Presidency before the general elections in 2018, various speculations about his descent and political engagement soon started to spread.
The
Dnevno.ba
portal published that Falatar was "implanted" by Dragan Čović and his satellites via pre-war friendships of Čović's mentors from the Department for People's Protection (OZNA) and State Security Service (SDB). The portal published that the main mission of Naša stranka's candidate was to "steal votes" from other candidates for the same position, Željko Komšić and Diana Zelenika, and that every vote for Falatar is, in fact, a vote for Dragan Čović. It was also published that his grandfather was
OZNA's proxy
.
During the last electoral campaign, fake news especially targeted Naša stranka's candidate for the Centar municipality, Srđan Mandić, whom political opponents called a Chetnik on social networks.
Mandić's politician colleagues from the so-called Foursome joined forces to defend him, along with other public persons. As defence from the lies started by bots on social networks, the President of Narod i Pravda Elmedin Konaković stated that Srđan Mandić fought in the BiH Army.
With this defence, Konaković consciously played the emotional strings of the Sarajevo Canton electoral body, emphasising Mandić's service in the same army as potential voters and their family members. In this way, Konaković also consciously emphasised the information that will have the most impact on voters' emotions, never stating, for instance, that Mandić is the best candidate to be the municipal mayor
due to his expertise and competence
.
Over the past weeks, another victim of insulting comments and spins was Irma Baralija, a candidate in the local elections in Mostar, who was targeted by the accusation of dividing Bosniak votes and helping Croat parties.
The presidents of Naša stranka and SDP, Peđa Kojović and Nermin Nikšić, have also been facing similar problems for many years.
Kojović was repeatedly accused of being a Chetnik, relativising war events and genocide and working on JNA's propaganda during the war.
Kojović tried to justify himself many times and even published a photograph of himself laying flowers on Alija Izetbegović's grave on BiH's Statehood Day on his Twitter profile. It would appear that Kojović was trying to appease to his potential electoral body by showing them that his opinions about the recent past correspond to the dominant Bosniak narrative.
Nermin Nikšić found himself at the mercy of political bots when footage emerged from the pre-election rally in Kakanj in 2016 in which he is heard saying that citizens of BiH – Serbs, Bosniaks and Croats must live together, but only the real ones, not the bearded ones with short trousers, alluding to members of the Salafi movement.
Nikšić's footage spread across social networks with the description stating that he had equalised the legitimate Army of BiH with the separatist and aggressor Army of Republika Srpska (VRS) and Croatian Defence Council (HVO).
In this campaign also, Nikšić was called a Chetnik and traitor on social networks, while all members of left-wing parties (which call themselves left-wing in their programmes but often steer away from left-wing principles) were characterised as traitors, communists and infidels.
Negative attitude towards individuals from undesirable political parties
Alen Šeranić, the Minister of Health and Social Policy in the Government of Republika Srpska, became familiar to the broader public at the start of the COVID-19 pandemic when he started giving daily reports on the health situation in RS. At first, Šeranić gained many sympathies due to his professionalism. However, his fame was short-lived in FBiH. The reason for his sudden drop in popularity was Šeranić's selectively presented statement, pulled out of context, that all FBiH citizens currently in RS territory will be escorted to FBiH territory.
Šeranić soon descended from being a hero at the start of the pandemic to being Dodik's Bosniak, and insults at his expense multiplied on social networks.
Similarly, any politician from any entity who makes a move in the interest of all BiH citizens is usually not seen positively by the public because of their city or political party. Citizens do not seem to care at all about politicians' competence or political moves, and even try to destroy anything positive by digging through their biographies and looking for anything to the public will have a strong negative response. If the information isn't strong enough – they'll make it up.
Scandal politics is the dominant approach to political communication. The audience reacts quickly and violently to such content, the information is spread quickly on social networks and media, and the scandals' participants become the prime topic in the public. Particular attention is given to scandals from politicians' private lives, leaving aside all their public engagement and focusing the citizens' attention to topics that are not in the public interest. Scandal manufacturing is often used as a spin technique – if there is no scandal, it can be easily manufactured to focus the public on irrelevant topics and steer away from concrete political debate, because an apolitical public with scarce or no information at all is easy to manipulate and, therefore, most useful to political parties.