Journalism matters: Video Campaign Launched in the Western Balkans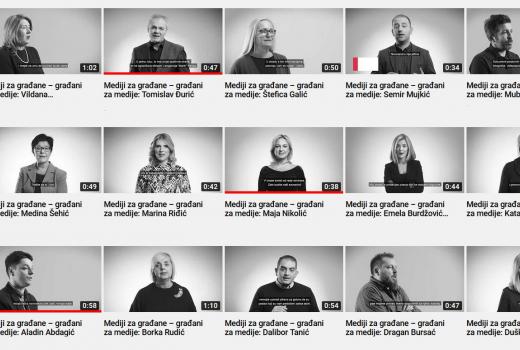 The central role that professional public service journalism should play in a democratic society is the focus of a new campaign coordinated by Mediacentar Sarajevo within the EU-funded project "Media for Citizens - Citizens for Media". 
The campaign features about a hundred brief yet compelling video messages delivered by prominent journalists and media professionals from the Western Balkans on issues such as key elements of journalists' work, threats to professional journalism or modern phenomena that generate misconceptions about and mistrust in the media.       
The campaign protagonists speak up for professional public service journalism, reminding citizens of key principles and the role of their profession in society. They explain, among others, important characteristics of investigative journalism and a good interview and exactly what fact-checkers do. The role of public service broadcasters is also highlighted as is the need for the public to know exactly how media outlets are funded and who owns them. They also point to frequent threats and physical attacks on journalists and the lack of adequate reactions by police, judiciary and the public. The participating journalists also call attention to the often difficult position of women in the media.
Particpants in the campaign are Aladin Abdagić, Borka Rudić, Dalibor Tanić, Dragan Bursać, Duška Jurišić, Emela Burdžović Slipičević, Katarina Panić, Maja Nikolić, Marina Riđić, Medina Šehić, Mubarek Asani, Semir Mujkić, Štefica Galić, Tomislav Đurić and Vildana Selimbegović. 
The campaign aims to contribute to media and information literacy in the Western Balkans through educating the public about the values of professional journalism and media freedom issues, including the role that active citizens can play in advocating media freedoms and embracing critical approaches to evaluating media content.
By sharing
the campaign videos
on social media, you will contribute to better understanding of the role of journalism in society.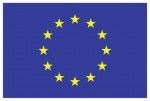 The regional program "Media for Citizens – Citizens for the media: Strengthening the Capacity of NGOs for the Development of Media and Information Literacy in the Western Balkans" is implemented with the support of the European Union by partner organizations Mediacentar Sarajevo, Albanian Media Institute, Macedonian Institute for Media, Montenegrin Media Institute, Novi Sad School of Journalism, Peace Institute, SEENPM.