Public Service Television in the Digital Age: Strategies and Opportunities in Five SEE Countries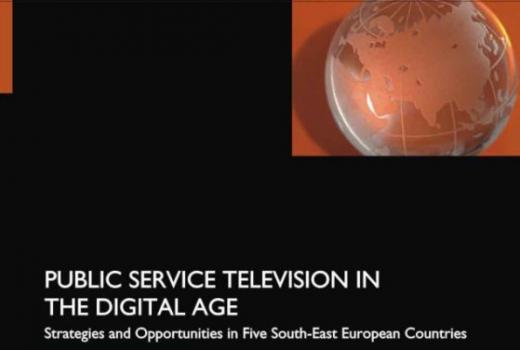 Public Service Television in the Digital Age: Strategies and Opportunities in Five SEE Countries
Miklós Sükösd i Adla Isanović
MEDIACENTAR Sarajevo and SEENPM have published results of a regional comparative study which included 6 countries of the SEE and 10 media experts. The goal of the research was to provide an overview of existing and potential policies, set of clear recommendations that would ensure the continuity and development of public service television programming in the digital age. 
The starting assumption of the research was that we will continue to need public value and represent public interest in media services, an agent for social, cultural and political cohesion in a democratic society. It is also presumed that commercial providers
of media content are not capable of fulfilling that mission alone and that the PSB must therefore strategically confront new challenges in order to enable its sustainability and development in a digital environment. The two main questions of the research were as follows. To what degree are PSBs in the five selected Southeast European countries ready to meet the new challenges? What actions and policies are needed to ensure the existence and development of public service TV programming in a digital environment?
Having in mind importance of development and sustainability of public media, Mediacentar Sarajevo and South East European Network for Professionalization of Media (SEENMP) recognized the need for a comprehensive analysis of current situation and possible transformations of media landscape and initiated this regional study of public service television in the digital age. Research includes five countries: Bosnia and Herzegovina, Bulgaria, Croatia, Slovenia and Serbia. 
Eash of the case studies analyzed:
- readiness of the market to face new challenges, media scene and consumer/audience habits 
- existing legal framework, state policy and their roles in process of digitalization 
- public TV service, their market and social standing, as well as strategic planning for new trends
Project "Public TV service and digital age" is part of a broader initiative by South East European Network for Professionalization of Media (SEENMP), financed by International Media Support.