Practicing Diversity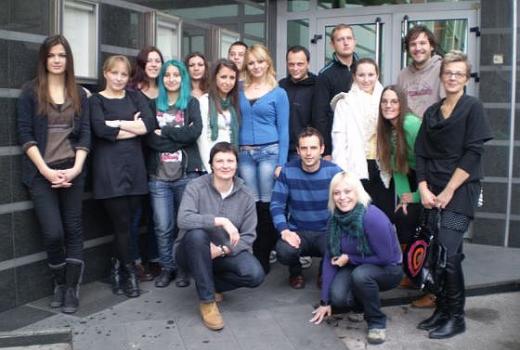 Practicing diversity was created as unique and highly practical educattional program for journalism students from BH, contributing to the strengthening of their capacities, skills and knowledge in the field of new media production and various aspects of diversity in BH society.
The methodology and concept of the program is based on two identified gaps in media education and media reporting in BH – lack of practical education among young journalists and journalism students in regards to new media and production in media converged environment; and lack of quality, in depth media reports that are presenting challenges of diversity in BH society.
Assessment of needs will be conducted as part of the project, after which a unique educational program will be developed, followed by an educational handbook for similar projects. Participants of the ten-day training held in April 2013 were given an opportunity to produce stories and have them published through Manjine.ba and Tocak.org, websites specializing in reporting on diversity and minorities.
Through "Practicing Diversity", we aim to de develop concept, content and methodology of journalism trainings. "Practicing Diversity" is supported by Embassy of the United States in Bosnia and Herzegovina, Office of Public Affairs (OPA), continuing successful cooperation from 2011, including journalist trainings and public debates.