CRD marks the 250th anniversary of the Swedish Freedom of the press act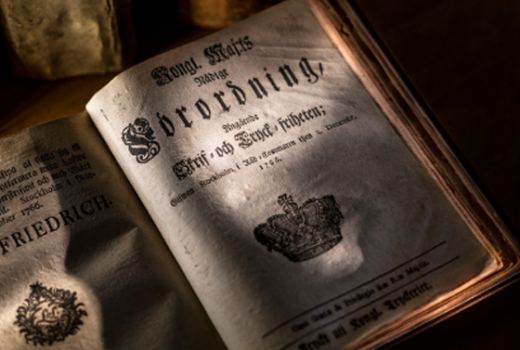 CRD marks the 250th anniversary of the Swedish Freedom of the press act
In a shrinking democratic space free speech and access to information is more important than ever.
The Embassy of Sweden in Bosnia and Herzegovina and Civil Rights Defenders are pleased to announce the 250th anniversary of the Swedish Freedom of the press act – world's first law supporting freedom of information and freedom of the press. To honour and celebrate this anniversary, a round table discussion and an exhibition will be held on Thursday, 1st of December 2016, at 11.00 at Mediacentar in Sarajevo.
The Ambassador of Sweden, Anders Hagelberg, and Civil Rights Defenders Programme Director for Western Balkans, Goran Miletić, will give the welcoming remarks.
"Information is a very useful tool for change. An open society with access to information and free speech has a potential for change, it gives the people a chance to scrutinize those in power – development can move towards a more equal and fair society", says Ambassador Anders Hagelberg.
The round table will bring together journalist and freedom of information specialist Staffan Dahllöf from Sweden and prominent members of the media in Bosnia and Herzegovina to discuss the freedom of expression and the right to access public documents. The speakers from Bosnia and Herzegovina will include freedom of information expert Mehmed Halilović, investigative reporter Selma Učanbarlić from the Center for Investigative Reporting, editor-in-chief of Oslobodjenje Vildana Selimbegović and Dragan Ćuzulan, the Public Administration Reform Coordinator.
Civil Rights Defenders is witnessing a harsh media climate in several countries in the region. In Bosnia and Hercegovina threats and harassments of journalists are increasing.
"Freedom of expression is not only important for its own sake and for a democratic development, it also promotes all other human rights", says Goran Miletić, Director of Civil Rights Defenders.
The discussion will focus on press freedom and access to information, what it means for Sweden today and how similar practices can be applied in Bosnia and Herzegovina. The conversation will reflect on the difficulties Sweden is dealing with and the particular challenges Bosnia and Herzegovina faces with freedom of information in the light of the country's past, present and future.
An exhibition at the Mediacentar will showcase the origins of the Freedom of the Press Act and the innovations, events and people that have shaped the freedom of expression in Sweden from the late 15th century until today.